The 48th (Nixon's) Reactivated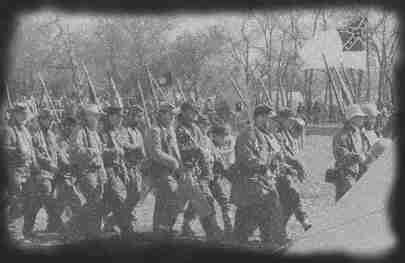 The 48th (Nixon's)Company E "Sweden Takes Arms for the Confederacy!"
We formed in 1991 and called ourselves Club CSA Sweden. After two years we started a "blackpowder" section, to gain access to correct arms. In early 1998 we were adopted by 48th Tennessee Inf. Reg. And given the "E-company" designation. Late summer 98 we also took the name "Jonssons rifles", after a fallen comrade. Shortly after new year 1999 we become accepted as members of the overall organization to which the 48th belongs. We are still a little short on members but we are slowly growing.
Thanks to Stefan Ehnebuske for the Modern History of Company "E", our Swedish Brothers in Arms!
---